Reading Time: 4 minutes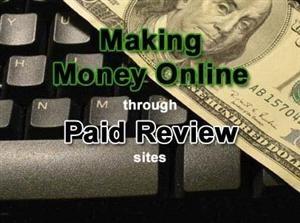 Blogging has grown many folds in the recent past especially when it comes to generating a steady income using the same. Some of the most popular alternatives that come to the mind at this point of time include Google AdSense, Affiliate Programs, EBook sales, Continuity Programs and Job Boards among others. However, paid reviews have emerged as the preferred alternative and provide you with a number of other benefits as well.
Creating A Blog For Paid Review
How It Works?
The basic working of the process is simple and allows the bloggers to earn money by writing reviews for the advertisers. The writer needs to have a blog and all he needs to do is to write a review about the product or service of the advertiser. The greatest related point here is that there is no question of review being unethical or illegal.
The advertisers can choose the bloggers to write about their products and services. Bloggers can also send an invite to the advertisers about whom they are interested in writing. If the advertisers like your blog, you are set to earn a stable monthly income. A number of different parameters are considered by the advertisers before selecting your blog for the review of their services and products including
Quality of Content: Quality and original content is always important and things are no different when it comes to making money using paid review on your blog. It is important that you are able to write original and interesting content that is grammatically correct and is able to catch the reader's interest.
Alexa Rank: Alexa ranking is an important parameter that is considered by all advertisers before allowing you to post a review on your blog. The number of real visitors on the blog decides the rank. Higher the rank, better are your changes of generating revenue using paid reviews.
Domain Age: Older domain names are given preference by the search engines including Yahoo and Google and increases the chances of the same appearing in a search.
Backlinks: Though the factor is likely to phase out in the times to comes, it is an important consideration for the advertisers when it comes to paid reviews.
Country and Language: Many products and services have a local presence and thus the advertisers prefer the blogs of a particular language or attracting traffic from a particular country.
Another important point to understand here is that a few websites charge a commission from the blogger against every payment received.
The Process


Making money using paid reviews on your blog requires you to complete a few important steps and invest some time before the money starts flowing in. Here are steps in detail:-
Create a Blog: The very first thing you need to do is get a blog. Here you have the option of either opting for a WordPress or Blogger based free option or going in with a paid domain and hosting of your own.
Keyword Research: Next, you would need to do some keyword research on the topic or subject your blog is about. The keywords are the related terms that are searched by people. You can either look for keywords searched globally or in a particular area as per the target region of your site.
Keyword Research Tools:
Add Content: You would need to start adding quality and interesting content related to the niche your blog is targeting in order to bring more traffic and improve the Alexa ranking in turn. The point to understand here is that you are not required to make your blog a complete review site. Instead, you can maintain a general blog while writing a few reviews in between. This helps in building a trust in the minds of the reader and they value your review a lot more than others as present on a review site.
Select the Website for Paid review Writing: Once you have a blog with decent traffic, you can look for different websites that allows you to get in touch with the advertisers, write review for them and earn money in turn. Signing up for these sites is easy and can be completed in a matter of minutes. After signing up, most sites would provide you with an invisible counter to be added at the bottom of one of your blog posts to check the number of visitors who are actually reading the same. After a few days, the administrator would either accept or reject your application. One of the most popular website where you can find advertiser for paid review is SponsoredReviews.com . I will highly recommend you to try SponsoredReviews.com , if your blog has decent visitor.
Some of the most popular alternatives include
Link Form Blog
Pay Per Post
Another important point that must be kept in mind while writing a review for an advertiser is that he can reject the same or ask for a revision if the quality or the content is not up to the mark. It is therefore important that you understand the requirements in detail before writing the review.