Reading Time: 3 minutes
After the coming up of Google Penguin update, most believed that niche sites are no longer effective and stopped investing their time on the same. However, the truth is that they have become stronger and better than ever before. Here is the correct way to go about it and make money.
Tips to make money online using Micro Niche Blog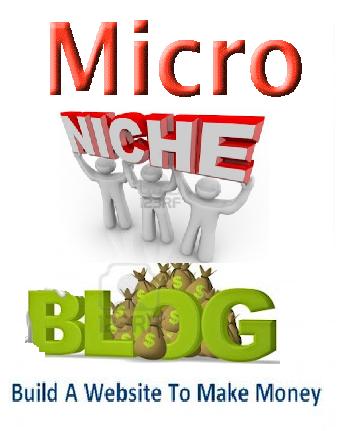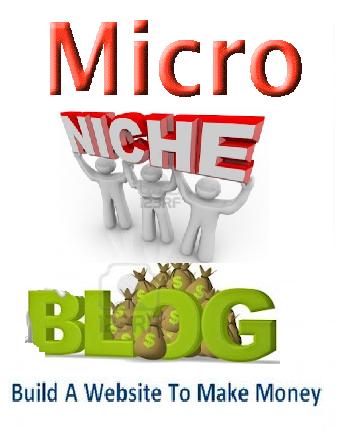 Choose A Niche
The first and most important thing to do is find a niche. The importance of the same can be understood by the fact that in case you are not able to identify a correct one, all the following points would fail automatically. The best way forward is to choose something that you are truly interested in and have a lot of related information as well. Ignore the importance of the point and chances of your going out of market increases many folds.
Consider the Competition
Next, it is important to understand a few details about the competition. A few details that you can consider include
Who are the Competitors?
What are they writing about?
Their SEO details including title, Meta Description, Page Rank and Alexa rank among others
An important point to understand here is that this is just to give you an idea about the latest developments in the market. Copying the strategy of someone else as is would never provide the desired results. It is better to be yourself, while keeping an eye on the progress of the competitor.
Research for Correct Keywords
Keywords are an important aspect when it comes to promoting something online and provides you an idea of what people are searching around the globe or in a particular area. You would need to choose a few keywords related to the niche. A number of free and premium tools are available in the market that can help you decide on the same. Few of the options you can consider include Google Keyword Tool and Market Samurai among others. If you are not sure on the correct method of finding the same, a simple search on a search engine can provide you with the details.
Create Your Website
Creating a website requires you to invest some time, efforts and money as well. Firstly, you would need to book a domain name that would act as the identity of your website and would be a part of the URL as well. A few organizations offer the service for you to book one including GoDaddy and BigRock among others. It may cost you anything around $2 to $15 depending on the service provider you have opted for. In addition, if you choose a domain ending with .com, you are again likely to shell out a bit more.
Next comes the hosting space and you would need to spend around $5 per month for the same. HostGator and BlueHost are two of the most renowned hosting space provider.
Next, you would need to provide a visual appearance to your site. Here, you can either opt for a free platform including WordPress or opt for a programmer to write the codes for you. Opting for a programmer would take more time, efforts and money; however, the choice is totally yours. You can also get premium or customized themes on a WordPress based site and a number of free and paid plug-ins are there to aid the marketing process further.
Add Content
Updating the site regularly with original and interesting content is important and results in good traffic. The content should be related to the niche, be interesting and informative and written with correct grammar. If you do not really have time for the same, you can always hire a professional content writer to do it for you. Remember to add an article after at least once a month. Some of the oldest micro niche sites have more than 200 articles.
Addition of pictures and videos adds to the charm and they can also aid in online marketing and better optimization. The site must give a professional look and should not look like one that is basically meant to make money using advertisements.
Submission of articles to article directories, guest posting, commenting, Press Releases and social media can provide some great means to get organic traffic.
Add Source of Income
Once you have steady flow of traffic, you can induce a few revenue generation alternatives in the site. You can opt for affiliate marketing or placement of ads on the site. Some of the alternatives to consider for generating ad revenue include AdSense, AdBright, Chitika, eClickz, AdsGadget and InfoLinks among others. Consider the alternatives and choose the one that offers the best deal. For affiliate marketing, a few of the alternatives include Clickbank and Amazon.
Updating the site on a regular basis is important to get the desired results. In addition, it is better to invest a part of the earnings to improve the appearance of the site, get more content and for online marketing to generate even more revenue in the times to come.