Reading Time: 4 minutes
Online web surveys have opened a wide range of online money making opportunities for those of us looking to make extra cash in this inflated economy. There are several other ways to make money online, as we have discussed in our blog, but what gives these paid surveys an upper hand over other methods is its simplicity and ease of working. Filling online survey forms does not require you to have specialized knowledge or skills; it doesn't even require spending countless hours in front of your personal computer and waiting many days to get rewarded. When you choose paid surveys you just have to fill online forms. In this post we will discuss how it all works, what are the advantages of completing paid online surveys and what risks and costs, are involved.
How Paid Surveys Work?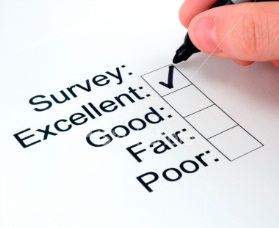 To question the legitimacy of any business and to avoid the fraudulent schemes, you must question yourself how will my services benefit the buyer? Of course there has to be a mighty good reason for any business to pay even a small sum of money to outsiders. Here's how paid online surveys work.
All types of established businesses need data from the general public to keep evolving and changing.  It helps them to design new products and improve the current ones. The demands of the modern marketplace are different and more divergent than it used to be few years ago.  Organizations cannot keep doing the same things, they have to evolve and be more responsive and flexible to the customer demands. Paid surveys help these businesses evaluate how their products or services are performing in the market and help them to be more competitive with other firms engaged in the same industry.
Just as there are marketing and advertising agencies to help the businesses with their advertising and promotion, there are marketing research firms as well that help businesses in their market analysis and research. These marketing research firms perform the following functions on behalf of their client:
Design a set of questions that will enable them to analyze the problem under study.
Get the questions answered through online surveys (this is where you come in to help them and get the compensation).
Draw conclusions based on the analysis conducted and results obtained; and pass these results to their clients so that they can make informed business decisions.
In return of sharing your opinion through online surveys, these marketing research firms pay you a part of their professional services fee they charge from their clients.
How to get started with paid surveys?
Getting qualified to take paid online surveys isn't that hard, it just requires a little commitment in the beginning before you can start making some good bucks. Following steps will summarize the entire procedure for you:
Lookout for an online paid surveys directory – There are numerous websites out there that list various marketing research firms to choose from. Find out one of such sites.
Register with marketing research firms – Once you've located a good directory of paid surveys, it's time to register yourself with various firms.  Ideally you should register with 5 or more firms. By doing that you'll be paving your way to more clients and survey taking opportunities. On the other hand, limiting yourself to just one or two websites will limit your opportunities, and hence the amount of money you can make.
Complete your profile with the websites you register – After registering yourself with these survey firms; you should take time completing your profile on these websites.  Include as much information about yourself as you possibly can. This will enable the firm to send you more specific surveys, as well as give you chances to complete more surveys. For example, if you have experience with many gadgets and you are a keen music lover, survey firm will send you surveys about the different gadgets and their features related to music. So if you don't fill out this information you will limit the number of surveys you qualify for.
Complete the surveys you are invited to take – Once you complete tour profile, the company will start sending you emails inviting you to take surveys. It's important to not miss any of these opportunities, as each one of them rewards you with money. Respond timely to make sure you participate before the required number of participants is achieved or the survey is finished.
Payment method verification – Once you start making money by taking online surveys, it's time to select your payment method. Most online survey websites will give you various options to choose from, including:
Receive check in mail
Inter-bank online transaction
PayPal
Besides these options, some websites also offer you the option to select gift card of various stores.
How to Avoid Fraudulent Schemes?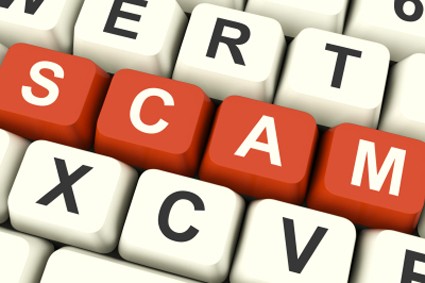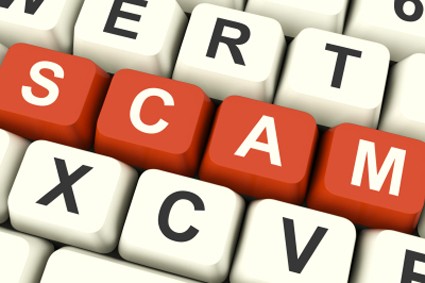 There's a risk of being duped by scams in all internet businesses. Avoiding these scams can be difficult, but following these guidelines will help you.
When looking for the list of marketing research firm, always remember they are ALWAYS free. If any website is charging you to get access to these lists, do not waste your single penny.
Be alert to websites that promise you lots of cash without having to fill forms manually. Working online does require efforts on your part. Online autopilot systems are fake programs most of the times.
Anything promising you to make internet millionaire overnight is in all likelihood a scam. Do not waste your time and energy with these websites.
Be alert to any schemes requiring you to provide your confidential information or asking you to forward emails to a fixed number of people. These are mostly scams as well.
You must have inferred by now that making money using paid surveys requires you to put in some efforts. But one you get it started you can make some extra cash to meet your expenses. We hope the information provided by this post will help you get started with online paid surveys.