Reading Time: 3 minutes
The popularity of Pinterest has grown at a tremendous pace in the recent past and the trend is likely to continue in the times to come as well. The site is driving more traffic in present times when compared to the names including YouTube, LinkedIn and Google Plus among others. The site has also emerged as a perfect means to generate some dollars. Here are a few ways to make money on Pinterest.
Easy tips to make money on Pinterest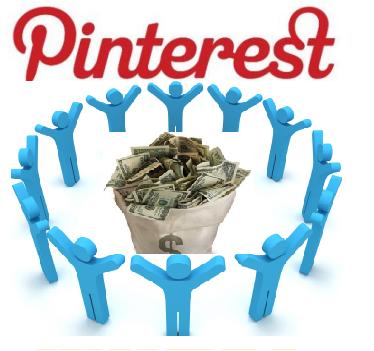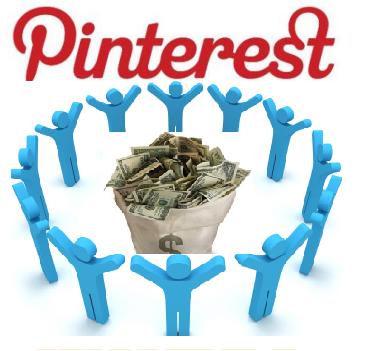 The Basics – Build a Large Network
The first and probably the most important thing to do is build a large network. In order to be effective and generate maximum revenue, your message must reach a larger audience. The images would also be repined a number of time thereby reaching a larger set of spectators. A perfect way to build a network is to pin the contents that others share and they would promote your images in return as a sign of courtesy.
Revenue Generation Techniques
There are basically three ways using which you can earn some money.
This is the first and most basic method of generating some revenue using Pinterest. You must have a line of product along with a website or blog selling the same. All you need to do is click a few good photographs of the products and upload on Pinterest profile. Studies have revealed that people are more attracted to images as compared to text and thus inclusion of images along with descriptive text increases the chances of a prospective buyer visiting your website and making a purchase.
The very first thing that comes to the mind after understanding the above point is that the site is a perfect mean for those who have a product to sell. However, those who do not have their own product range can also make money by marketing the products of others. You can pin products from websites including Amazon and ClickBank among others. You can get the affiliate links from these sites by simply signing with them as affiliates.
Whenever people use the link pinned on Pinterest to visit the site and make a purchase, you would act as a referral and get a percentage of the retail value as commission. Pinterest can be used to market the products and the visual appeal of the site increases the chances of you sending more potential customer to the retail site.
You can also use Pinterest to divert traffic to your AdSense enabled website and generate revenue.
Here are a few important points that can help you in marketing in a better way on Pinterest.
Know Your Audience
Targeting the right audience increases your chances of generating an income and Pinterest provides a perfect platform for the same. There are categories and channels and specific audience view each of them. All you need to do is identify the class that is most likely to make a purchase of the product and market to them.
Contest
Contests are a great way to introduce a new product or market about the existing ones. A small prize always acts as a great motivator. Users would pin and re-pin your images in order to win the contest and get the award and the images of your products would be promoted in turn.
Integrating with Social Media
Information posted on Pinterest can be posted on social media sites including Facebook and Twitter among others and can be a great way to reach to a wider consumer base.
SEO
Search Engine Optimization plays an important role when it comes to online marketing and Pinterest is no different. The very first thing that you would need to do is identify the keywords that are related to the products you are selling and are searched by the people. There are a number of free and paid tools for the same and you can choose one as per your preference. Remember to insert a hash tag (#) in front of the keywords to ensure that the searchers find your pin with ease. In addition, you must leave a link of the desired website in the description of each pin.
Image Quality and Additional Work
The important point to understand here is that Pinterest is more of a visual site and quality of the image can play a big role in generating more traffic and revenue in turn. In addition, you can place the URL of your website as visual on the images. You can also add a link to the images and clicking on them would lead the visitors to the desired site.
It is certainly possible to make money using Pinterest. Understanding of traditional ways of online marketing is certainly a big plus; however, even if you are a novice in the field, you can still follow the above guide and make money.